People head to grocery stores for last minute Thanksgiving shopping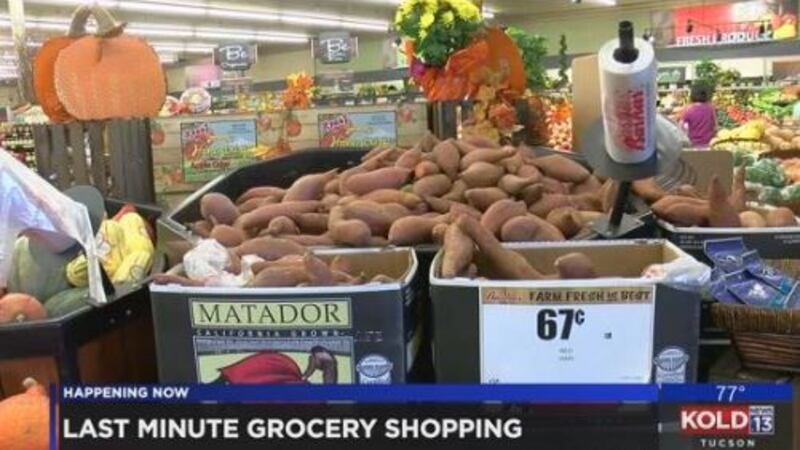 Updated: Nov. 22, 2017 at 10:02 PM MST
TUCSON, AZ (Tucson News Now) - Shoppers filled their carts with everything from green beans, to pie crusts and roasting pans during their last minute shopping trips on Wednesday afternoon.
Among the people roaming around the aisles at the Bashas' in the Foothills, was Tanya Buffalo and her 8-year-old daughter Ivy.
With a shopping list in hand, they loaded up their cart and crossed off one item at a time.
They were gathering everything to make the perfect sides for their two thanksgiving meals.
"We are going to grandmas. Two grandmas houses," Buffalo said.
With the clock ticking, Ivy and Tanya were pleasantly surprised to find the shoppers were in good spirits and the store was rather calm.
"I love this store. It's always mellow. I thought it was going to be packed," Buffalo said.
Some grocery stores are open for a part of Thanksgiving day.
Bashas' is open until 3 p.m. Thursday.
MOBILE USERS: Download our app on your Apple and Android devices.
Copyright 2017 Tucson News Now. All rights reserved.