VIDEO: Husky prefers privacy when jumping on trampoline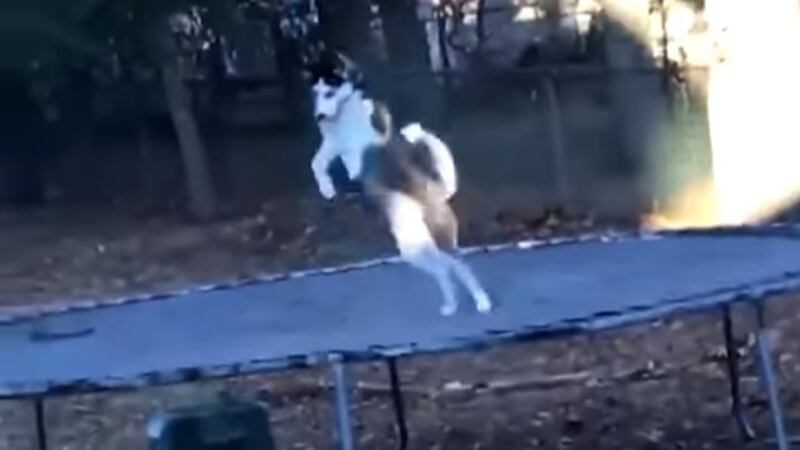 Updated: Dec. 1, 2017 at 5:34 AM MST
TUCSON, AZ (Tucson News Now) - A dog seems to really enjoy jumping on a trampoline - but only in private.
A video of the high-bouncing husky hit YouTube on Monday, Nov. 27.
In it, you see the dog frolicking on the backyard trampoline as the videographer comes outside for a better angle. Suddenly, perhaps because there's an unwanted audience, the dog sits still.
The dog looks around nonchalantly, as if to say, "Nope. I wasn't bouncing. I've just been sitting here wishing I had a rabbit to chase or something."
(Source: YouTube/play now)
MOBILE USERS: Download the Tucson News Now app for Apple and Android devices.
Copyright 2017 Tucson News Now. All rights reserved.