TUSD to weigh pros and cons of high school consolidation plan
Updated: Dec. 11, 2017 at 9:17 PM MST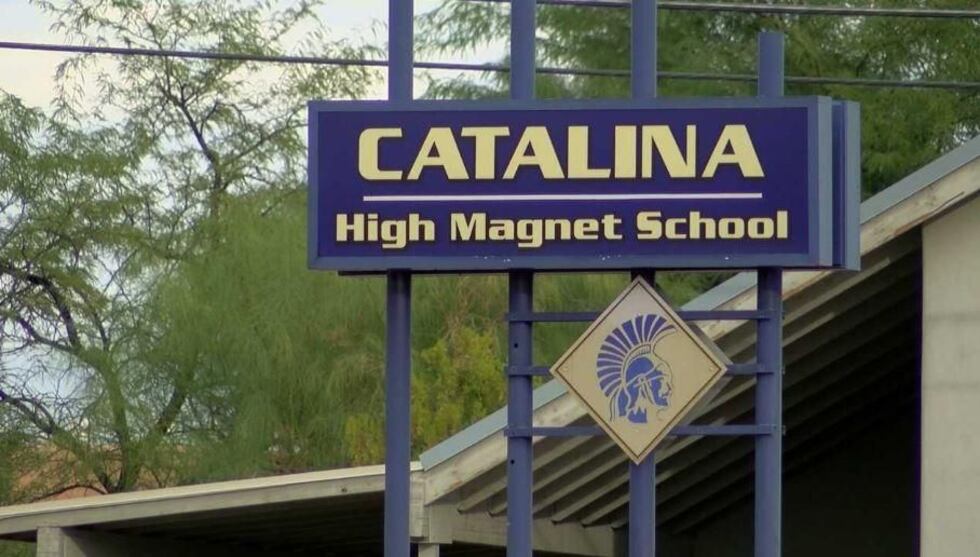 TUCSON, AZ (Tucson News Now) - The Tucson Unified School District governing board will discuss a plan to possibly merge Catalina and Rincon High Schools at their meeting on Tuesday night, Dec. 12.

This idea would give University High School their own campus at Catalina. 

The board will be presented with a 150 page report, which includes concerns noted by each school, as well as a breakdown of student population data and resources that could be affected by the merge. And ultimately they will decide whether or not to move forward with this idea or to come up with another plan. 

"I have not seen this much analysis done on any school closure decision since I have been on the school board," said Mark Stegeman, a TUSD board member. 

One of the biggest concerns Stegeman has heard is the stability in programs and resources at Catalina that cater to students who are refugees (13 percent) and are in English development classes (18 percent). 

"Whether they would have the same amount of support that they have at Catalina at Rincon has been a pretty big issue," Stegeman said. 

Stegeman pointed out, however, the merge might be able to help more students. 

"The refugee service center we have at Catalina, but we also have a lot of refugee students at Rincon. Not as many but quite a few and if this happened, we would probably move that staff's recommendation to the combined school. So in some sense, that's a plus." Stegeman.
Another big concern is transportation.
Carlos Rijos, a student at Catalina, walks to and from school every single day. 

"It usually takes me 40 minutes to an hour to get here," Rios said.
Rijos is part of the nearly 60 percent of students who walk to and from school. They may have to walk a longer distance or find another way to get to school. 

Students also expressed concerns about having to get used to a brand new building.
MOBILE USERS: Download our Tucson News Now app for Apple and Android devices.
Copyright 2017 Tucson News Now. All rights reserved.