Memorial dedicated on seventh anniversary of Jan. 8 shooting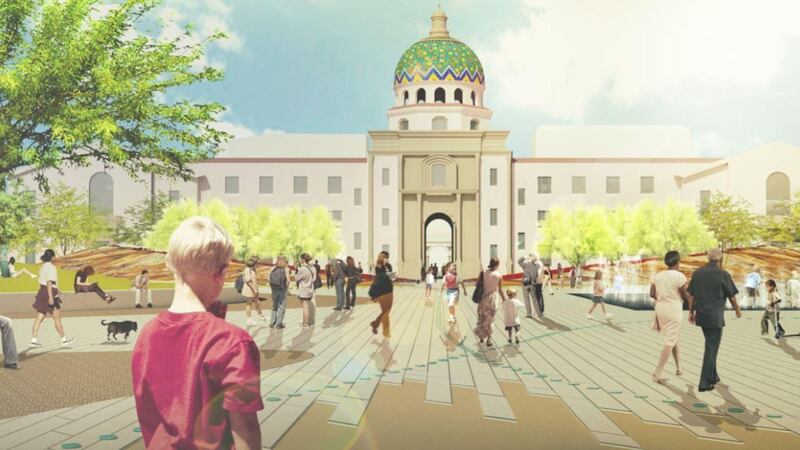 Published: Jan. 8, 2018 at 12:17 PM MST
|
Updated: Jan. 8, 2018 at 5:50 PM MST
TUCSON, AZ (Tucson News Now) - A memorial was dedicated to the victims and first responders of the Jan. 8th shooting during a special ceremony on Monday, Jan. 8, 2018.
The event was held in front of the old courthouse at El Presidio Park, the site where the memorial will be placed. You can read more about the plans for the memorial HERE. You can read more about the victims and survivors of the shooting HERE.
The foundation said it has raised enough money to begin the construction process. If all goes as planned, organizers hope to break ground by the end of 2018.
Crystal Kasnoff, executive director of the foundation, said the memorial will be a place for people to gather and reflect on the tragedy that unfolded seven years ago.
A gunman opened fire at the Safeway on Ina and Oracle during a Congress on Your Corner Event. Six people were killed and 13 others injured. A timeline of the events leading up to the shooting is available HERE.
Former congresswoman Gabby Giffords, who was seriously injured in the shooting, attended Monday's dedication ceremony.
"Tucson is strong," she told the crowd. "Tucson is my place. I love it a lot."
Fellow survivors like Ron Barber and Pam Simon spoke as well. They mentioned how much of a relief it is to know that the memorial is happening. Construction is expected to begin in 6-8 months with it all completed in time for January 8th, 2020.
"Yes, it was a tragedy but what we really want to celebrate is the way the community came together," said Barber.
With more people moving to Tucson since the tragedy, Simon said the memorial downtown will provide a permanent place for anyone who might feel less connected to the tragedy, and the subsequent response, to be drawn closer to the community.
"They saw it on TV, the tragedy touched everyone's lives, so now there will be a beautiful place for them to come and see and learn about what happened not only that day but after that day," she said.
MOBILE USERS: Download our Tucson News Now app for Apple and Android devices.
Copyright 2018 Tucson News Now. All rights reserved.