TUSD won't move forward with proposal to redraw school boundaries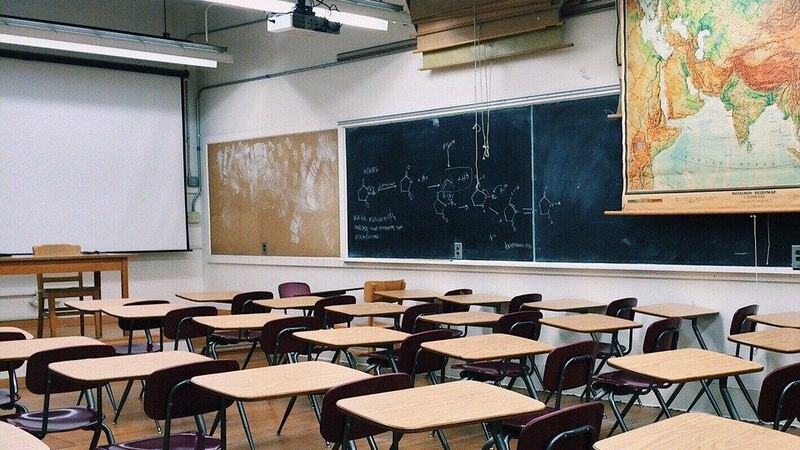 Published: Feb. 13, 2018 at 4:18 PM MST
|
Updated: Feb. 13, 2018 at 10:51 PM MST
TUCSON, AZ (Tucson News Now) - The Tucson Unified School District won't move forward with a plan to redraw the boundaries for four high schools.
Tuesday night, the board voted 4-1 in favor of the TUSD High School Revitalization Initiative, but they did not accept the part of the plan that would have changed the district boundaries for Tucson High, Catalina High, Rincon High and Palo Verde High.
Read more about what the board approved HERE.
Under the rejected plan: students in the eastern and/or northern part of Tucson High's district could be sent to Catalina High while students in the southern and/or eastern part of Rincon's boundary could be moved to Palo Verde.
The TUSD is also facing an issue with Santa Rita High that could change the education landscape across the state.
Rep. Todd Clodfelter, of Tucson, has filed a bill that would let the Vail School District take over Santa Rita High. Vail is growing and needs another high school and Santa Rita has only 440 students, about 21 percent of its capacity.
HB 2524, which can be read HERE, would allow a district to take over a school in another district under the following conditions:
The school's enrollment must be below 25 percent capacity

The district has to pay the other district 10 percent of the assessed value of the school

The district taking over the school must have a grade of C or higher and be able to prove enrollment gains in three of the previous five years

The district's governing board must take ownership of the school's facilities

The districts must redraw their boundaries
On Tuesday, the House Education Committee approved Clodfelter's bill but it still has a long way to go before becoming law.
Rincon and University share a campus in midtown Tucson. Last year, the TUSD governing board considered merging Catalina and Rincon to give University High its own campus. Under the proposal, Catalina students would be sent to the Rincon campus while University High would take over the Catalina facility. That proposal has been dropped.
Below are enrollment figures for TUSD high schools.
| School name | Enrollment | Estimate Capacity | Current Utilization |
| --- | --- | --- | --- |
| University/Rincon | 2,176 | 1,970 | 110 percent |
| Tucson High | 3,104 | 2,900 | 107 percent |
| Cholla | 1,940 | 1,900 | 102 percent |
| Pueblo | 1,716 | 1,900 | 90 percent |
| Sahuaro | 1,751 | 1,950 | 90 percent |
| Palo Verde | 1,139 | 2,070 | 55 percent |
| Catalina | 745 | 1,500 | 50 percent |
| Sabino | 901 | 1,950 | 46 percent |
| Santa Rita | 440 | 2,070 | 21 percent |
WANT MORE? Download our Tucson News Now app for Apple and Android devices.
Copyright 2018 Tucson News Now. All rights reserved.