Last-minute preparations underway for Tucson Rodeo parade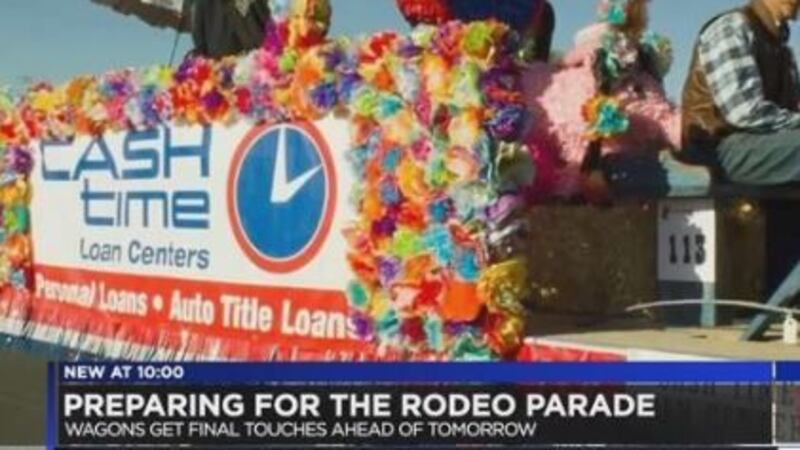 Published: Feb. 22, 2018 at 1:19 AM MST
|
Updated: Feb. 22, 2018 at 5:38 AM MST
TUCSON, AZ (Tucson News Now) - Dozens of people spent Wednesday afternoon putting the finishing touches on their wagons for the annual Tucson Rodeo Parade.
There are a total of 81 wagons in this year's parade.
Close to 2,400 people and 560 horses will be walking in the parade as well. Some of the groups, like the League of Mexican-American Women, have participated in the parade for more than 50 years.
Cash Time Loan Center has been in the parade for the past seven years.
This year, they decided to change things up.
"We wanted to put a little more of a challenge in it. Something more memorable. Something out of the ordinary," said Angel Meza, a representative with Cash Time.
The team started planning a new design about two months ago.
Meza said she and others spent hours brainstorming, planning and designing.
"Once we put it down on paper, our chicken scratch came to life," Meza said.
They took their simple, colorful wagon from the previous 6 years and gave it a western flair.
"This is what cash time would have looked like back in the western times," Meza said.
WANT MORE? Download the Tucson News Now app for Apple and Android devices.
Copyright 2018 Tucson News Now. All rights reserved.