Large-scale hazmat event causes evacuations in Douglas
Updated: Feb. 27, 2018 at 12:54 PM MST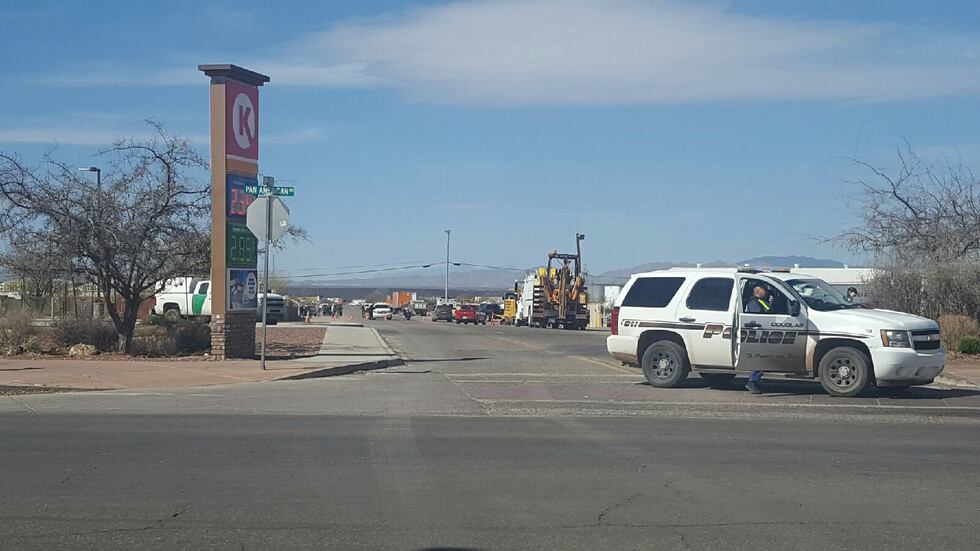 DOUGLAS, AZ (Tucson News Now) - A serious car crash in Douglas Tuesday, Feb. 27, has created a large-scale hazmat event and authorities are asking people to avoid until further notice.
Earlier in the day, the Douglas Police and Fire Departments responded to a two-vehicle accident in the area of 9th and Pan American.
One of the vehicles crashed into an 1,800-gallon propane tank and injured those inside the car, according to a news release.
The tank is leaking gas and the Cochise County Sheriff's Office said a half-mile area has been evacuated, including the Walmart to the south.
At 12:30 p.m., the CCSO said all Douglas schools have been released.
The only route south into Mexico now is G Avenue to 3rd Street, west to Pan American, Pan American to port. Northbound traffic remains the same on 1st Street.
GET MORE: Download our app, the most-used news app in southern Arizona, to get breaking news alerts, weather forecasts and more on your Apple and Android devices.
Copyright 2018 Tucson News Now. All rights reserved.