UPDATE: Teen charged with making terrorist threat against Tucson High School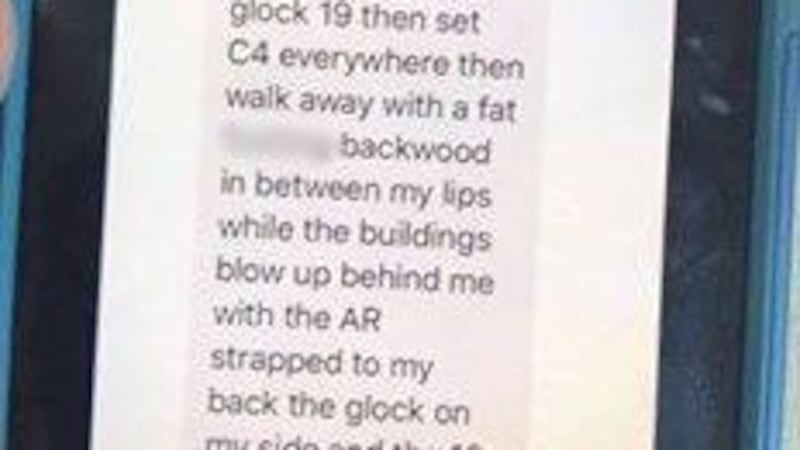 Updated: Mar. 9, 2018 at 9:01 AM MST
TUCSON, AZ (Tucson News Now) - Police have arrested a 16-year-old who allegedly made a threat against Tucson Magnet High School on Friday, March 9.
The teen was booked on a felony charge of making a terrorist threat, police said. General information on this charge can be found on the Arizona State Legislature website HERE.
The threat was deemed not credible and school will continue with a normal schedule.
According to Tucson Police Department Sgt. Pete Dugan, the threat was sent by text to another teen.
The teen who was arrested does not attend Tucson High, according to Dugan.
Police continue to investigate.
According to the Tucson Unified School District, police and district safety officials found the threat was not credible.
TUSD sent the following message to Tucson High School families on Friday morning:
Good morning Tucson High Family. We want to let you know that just after midnight, we learned of a social media threat regarding the school. Tucson Police and TUSD School Safety investigated and found that the threat was not credible and was made by a student from a non TUSD school. Law enforcement has the student in custody. School will continue normally at Tucson High today. As part of normal protocol, School Safety officers will be on campus.
In a separate incident, Mountain View High School families were informed of a possible threat.
The school's principal sent a letter to parents saying there would be an increased presence of Sheriff's deputies on campus on Friday.
MOBILE USERS: Download the Tucson News Now app for Apple and Android devices.
Copyright 2018 Tucson News Now. All rights reserved.