Tucson craft beer scene pours into local economy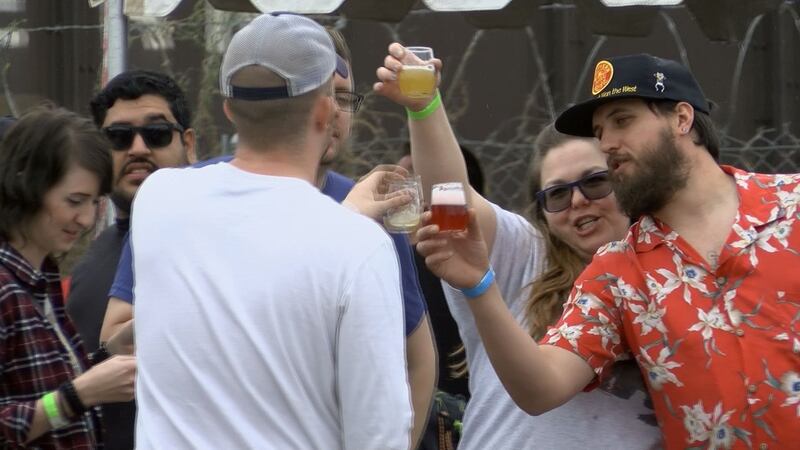 Updated: Mar. 10, 2018 at 10:43 PM MST
TUCSON, AZ (Tucson News Now) - For the last few years, craft breweries have been popping up all around southern Arizona.
"There's probably fifteen more breweries than when we started," said Kyle Jefferson, owner of Pueblo Vida Brewery.
Pueblo Vida opened up shop in Tucson about three and a half years ago.
A testament to the industry's growth locally, Jefferson told Tucson News Now his brewery is now one of twenty five spots in town.
More people are feeling the buzz. People like Brian Bennett, who said a lot has changed in recent years.
"When I was growing up, it was a lot of Natural Light, Milwaukee's Best, and Coors Light," he explained.
Thousands like him have hopped on the craft beer bandwagon, to get a taste of something unique.
Kenny Gould, founder of Hop Culture Magazine says it's all in the name.
"It's a craft product. Something artisan that someone took their time and effort creating," he said.
The Brewers Association ranks Arizona in the top 25 states with the highest economic impact from this industry, leading to millions of dollars spent.
Arizona also ranks 18th for the most craft breweries in a state.
Jared Norell, an avid beer drinker told TNN, "The more money that gets pumped

into beer -- it gets pumped into the business."
For customers, though, it's about more than just the drink. It's about supporting local businesses and the sense of community that comes with it.
Jefferson said, "All of us breweries work together. We're not really competing against each other. I see it growing."
With more growth expected, there's no hangover in sight just yet.
WANT MORE? Download the Tucson News Now app for Apple and Android devices.
Copyright 2018 Tucson News Now. All rights reserved.