UPDATE: Former UA coach Craig Carter found guilty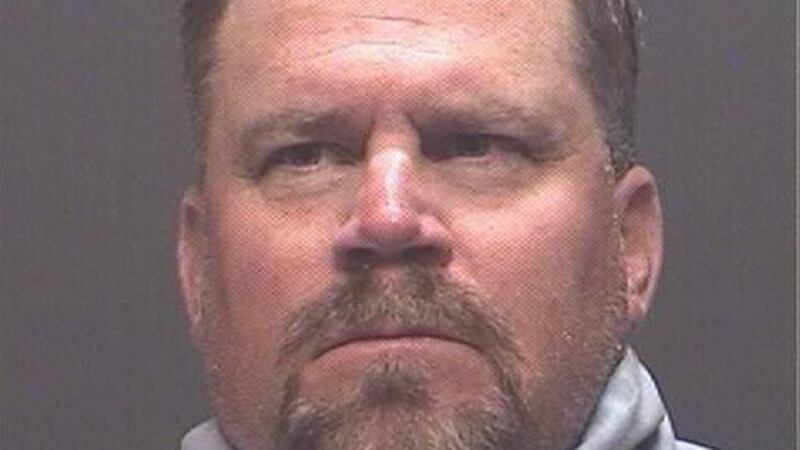 Published: Mar. 26, 2018 at 9:45 PM MST
|
Updated: Mar. 30, 2018 at 5:36 PM MST
TUCSON, AZ (Tucson News Now) - A jury found former University of Arizona coach Craig Carter guilty on charges of aggravated assault and aggravated assault with a deadly weapon Friday, March 30.
Carter has been accused of harassing, stalking and threatening Baillie Gibson, who he coached on the Wildcats' track and field team.
Attorneys for Carter will likely appeal Friday's decision but their client may face two additional trials.
In May 2015, Carter was arrested on the aggravated assault charges as well as charges of stalking and interfering with an educational institution.
Earlier this year, a judge agreed to a motion by the defense to sever the charges against Carter. He still has to face the stalking and interfering charges as well as a separate charge of violating a restraining order.
His sentencing on the assault convictions will be Monday, May 14.
READ MORE: Woman who accused former UA coach of domestic violence breaks silence I Court documents allege UA coach had affair with, threatened student I Former track coach sues woman he's accused of stalking I Former UA track coach ordered to stay away from field I UA track coach faces domestic violence charges
Gibson, a shot putter with Olympic aspirations, told ESPN Carter "forced her into the relationship with blackmail and threats."
Tucson News Now does not identify victims of crimes, but Gibson has spoken with national outlets like ESPN and the New York Post.
Carter, who is married with four children, has claimed the relationship was consensual.
The trial started Tuesday with jury selection and attorneys gave their opening arguments Wednesday.
"When she met with him in the office she told him she is leaving Tucson he became so enraged he grabbed her by the throat strangling her and cutting off her air he threatened her with a box cutter told her he would carve up her face," said Jonathan Mosher, counsel for the state in his opening statement.
"The evidence in this case is that Baillie Gibson was not in reasonable apprehension of Craig Carter ever doing anything and Carter's intention was not he snapped. He behaved like he shouldn't have, and he stopped it was over," said Daniel Cooper, counsel for Carter.
The only witnesses to take the stand Wednesday was Gibson.
On Thursday, UAPD detectives and one of Gibson's friends were expected to testify.
According to police reports, Gibson and Carter were in a relationship for 2 1/2 years. That relationship allegedly began in June 2012, when the Wildcats were in Eugene, Oregon, for the Olympic trials.
While in Eugene, Gibson said she went to a party with her teammates and drank heavily. She claims she called Carter for a ride and he came to pick her up.
"I remember getting in the car, and then I don't remember really what else happened," Gibson told ESPN.
Gibson said Carter showed her cell phone photos the next morning, pictures he allegedly took of while she naked and engaged in sex acts.
Gibson claims Carter then used those photos to blackmail her into having sex with him. The two continued a relationship until April 2015, when Gibson decided to transfer. Gibson said when she told Carter she was leaving, he allegedly assaulted and threatened her with a box cutter.
In an interview with ESPN, Carter admitted to the assault.
In the days that followed, Carter allegedly stalked and harassed Gibson.
According to a police report, Carter followed Gibson to class on April 29 and threatened her.
Gibson went to police May 1 and Carter was arrested the same day. He resigned from the university a few weeks after his arrest.
In November 2015, a judge ordered him to stay away from the track and field where he once worked after other UA coaches said he was allegedly driving by the field and yelling at athletes.
Gibson has filed a civil lawsuit against Carter, UA head track coach Fred Harvey, former athletic director Greg Byrne as well as the University of Arizona and the Arizona Board of Regents.
In February 2016, Carter and his wife filed a counter suit against Gibson, accusing her of making false statements and causing them emotional distress.
MOBILE USERS: Download our app, the most-used news app in southern Arizona, to get breaking news alerts, weather forecasts and more on your Apple and Android devices.
Copyright 2018 Tucson News Now. All rights reserved.