Teachers to vote on walkout despite governor's proposal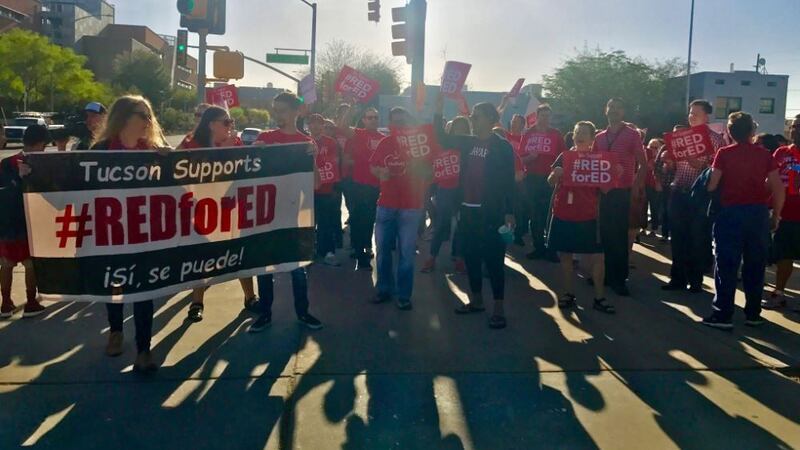 Updated: Apr. 17, 2018 at 6:34 AM MST
TUCSON, AZ (Tucson News Now) - Teachers in Arizona will vote on a walkout despite the governor's salary increase proposal.
The group Arizona Educators United will hand out ballots through liaisons at various school districts across the state, starting Tuesday, April 17.
The move comes after Gov. Doug Ducey announced plans to increase teachers' salaries by 20 percent by 2020.
But leaders with AEU said the proposal falls short. They said the governor didn't address other demands like raises for support staff.
"The proposal that was put forward by the governor just leaves a lot of questions unanswered," AEU's Derek Harris said. "He didn't really address how the school funding is going to be taken care of. What are we going to do to help our kids, have better schools? And it left out a lot of our colleagues."
Voting will conclude on Thursday, April 19. Harris, who is a teacher at Dietz Elementary School, said once the ballots are counted they will decide the next step.
MOBILE USERS: Download the Tucson News Now app for Apple and Android devices.
Copyright 2018 Tucson News Now. All rights reserved.