TFD: Crews battle structure fire early Sunday morning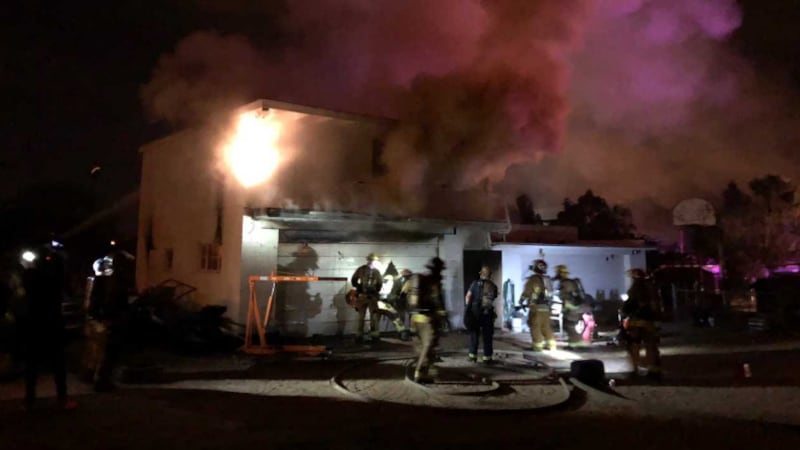 Updated: Apr. 22, 2018 at 9:22 AM MST
TUCSON, AZ (Tucson News Now) - Tucson Fire Department crews battled a structure fire in midtown early Sunday morning.
Crews responded to a building in the area of 4000 East Lee Street around 2:30 a.m.
TFD said the garage on the first floor had heavy smoke coming from it. The structure had a living space above it. TFD said nobody was inside during the time of the fire.
Crews used a circular saw to cut into the garage door and force entry into the building. Crews used a hose line to perform an "exterior reset" through a window on the second floor, TFD said.
A total of nine units and 23 firefighters were able to fully control the fire in about 30 minutes after the initial dispatch, TFD said.
There were no reported injuries. TFD said nobody was staying in the upstairs apartment.
The cause of the fire is being investigated.
WANT MORE? Download the Tucson News Now app for Apple and Android devices.
Copyright 2018 Tucson News Now. All rights reserved.