RMFD involved in multiple heat related hiker rescues on Sunday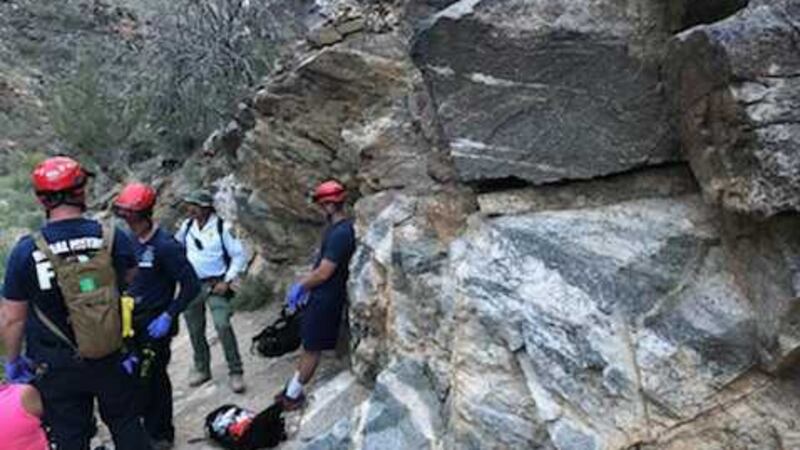 Updated: May. 6, 2018 at 3:41 PM MST
Rural Metro Fire Department crews were involved in multiple hiking rescues in Sabino Canyon and Reddington on Sunday.
RMFD said there were a total of five rescues, all heat related, including one where a person was transported to the hospital for heat related illness.
Temperatures reached triple digits in Southern Arizona on Sunday.
RMFD said that people should prepare appropriately when hiking in the warmer weather. Here are other safety tips RMFD recommends to keep hikers safe:
-Drink plenty of water before the hike.
-Bring enough water and snacks for the hike.
-Wear good protection from the sun.
-Do not hike alone.
-Pick a trail that is within your limits. If you are new to hiking, start with a trail that is suited to your level of experience and fitness level. Physical and medical conditions can exacerbate in the heat along with increased physical work.
-Plan to hike early in the day.
Copyright 2018 Tucson News Now. All rights reserved.