47 people become American citizens during naturalization ceremony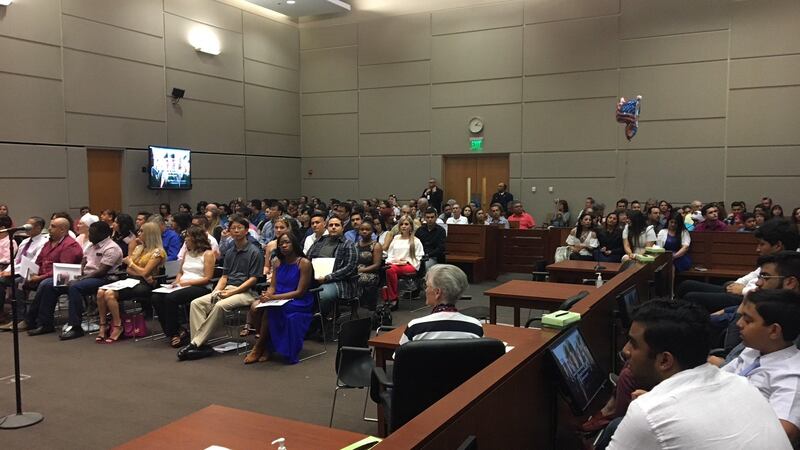 Updated: May. 11, 2018 at 5:22 PM MST
TUCSON, AZ (Tucson News Now) - Forty-seven people were sworn in as American citizens Friday afternoon at the U.S. District Court in Tucson.
It was a packed house as friends and family witnessed people from 18 different countries including Syria, Pakistan, England and Ghana take the oath of citizenship.
"It feels great," says Alex Benjo, a Brazilian born doctor who has lived in the United States for more than a decade with his wife and three sons. "I have felt like an American for a long time, and now I can finally say I am."
It was a long journey for Benjo, who has spent the better part of 10 years re-doing his medical training to be certified here. The family says it was all well worth it.
"We are just so happy," says Zuba Benjo, Alex's wife, who also became a U.S. citizen Friday. "The schools are wonderful, and our children are very happy."
More than half a million people become naturalized U.S. citizens every year. For many of those who took the oath Friday, gaining the ability to vote was their primary motivation.
"I feel even more connected to this community now," says Eveline Marcks, who was born in Germany, but has lived in Tucson for 26 years. "I plan on joining a political party, and getting more involved with the political process."
Copyright 2018 Tucson News Now. All rights reserved.