UPDATE: Suspect who shot at officers released on bail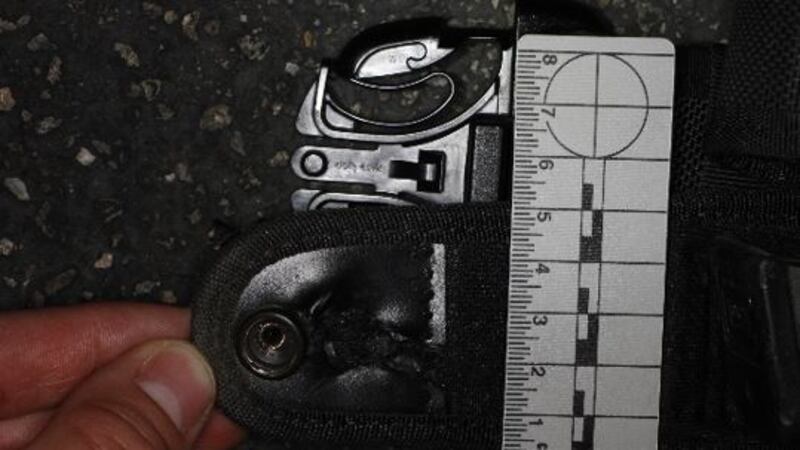 Published: May. 21, 2018 at 9:26 PM MST
|
Updated: May. 22, 2018 at 9:28 PM MST
TUCSON, AZ (Tucson News Now) - Roy King has been released on bail, according to a news release from the Tucson Police Officer's Association.
The Pima County Attorney's Office requested that King's bail initially be set at $100,000, but the judge set it at $7,500. King was only required to post $750 to be released.
The TPOA expressed their disappointment on this decision in a news release:
"The Tucson Police Officers Association is extremely disappointed with the bail assigned to King. This shockingly low amount of money allowed King to walk out of jail before either officer was allowed to return to work. 
King shot a firearm at two uniformed police officers, who were doing their jobs by investigating a violent crime. If not for some luck, and a very fortunately placed nylon duty belt, one of Tucson's Finest may not have made it home that night. To allow the suspect of this incident to walk free while the officers are still trying to cope with the severity of the incident is a complete travesty of justice."
The incident began on Friday night, May 18 on Tucson's east side when police responded to a domestic violence situation, but it was a different, perceived crime that led to an officers firing their service weapons.
King shot at the officers first outside of a home on Hermosa Hills Place, according to an interim complaint filed by investigators. The paperwork states that the fact is backed up by video of the incident from body-worn cameras.
Officers were searching for King following a situation at an east side bar where he threatened his stepson and stepson's friend with a handgun, according to a release previously shared by Tucson Police Department.
Nobody was hurt, but King left the business.
He was around the back of the home when officers arrived, according to the report. It stated that King heard movement near his car and believed someone was trying to break into it. He opened fire.
The bullet hit an officer's belt and deflected, according to TPD. The officers returned fire and King hid in the house, according to the report.
Police arrested him soon after without any injury to King or the officers.
He's due in court Tuesday, May 29 for a preliminary hearing. King was arrested on four counts of aggravated assault with a deadly weapon.
According to TPOA, the involved officers have both been with the Tucson Police Department for a year and a half. One of them is also in the military.
Copyright 2018 Tucson News Now. All rights reserved.