Beer in Wine Country? Copper Brothel Brewery Set for Grand Opening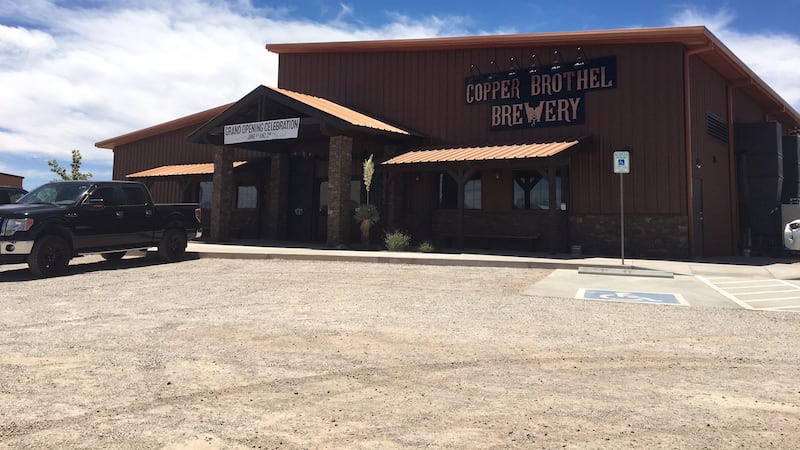 Updated: May. 31, 2018 at 5:27 PM MST
SONOITA, AZ (Tucson News Now) - When you drive in to Sonoita, Arizona, wine is instantly on your mind. Vineyards and rolling hills mean it all makes sense.
But those looking for fizzy refreshment will have a new drink and place to quench their thirst.
Homemade brews at Copper Brothel Brewery.
"I love my oatmeal stout," said Samantha Jesser, head brewer and co-owner, along with her mother. "Also the pale ale, those are my two solid ones I'm really proud of."
Copper Brothel is one of the first breweries to open in Santa Cruz County.
"It's just a different take for people who aren't as versed in the beer culture down here," says Jesser. "We kinda came down here to educate and let them know whats going on. We're in the same industry, but in a different way."
The brewery will debut five unique "Sonoita-made" beers during their grand opening June 1-2, along with a full kitchen and bar.
"I think it's good that we're going to bring beer culture to the area," says Garrett Jesser, Samantha's brother. "Beer culture is a little bit more north in Tucson and up in Phoenix, so we're really excited to bring it down south."
Jesser built the brewery from the ground up with her mother and the rest of her family. She says working with family makes the art of brewing that much more personal.
"We know we can always trust each other and count on each other, so if there's anybody you ever want to do anything with its somebody you can trust and depend on, it's this family."
Copyright 2018 Tucson News Now. All rights reserved.