AZ lawmakers react to President Trump's SCOTUS nominee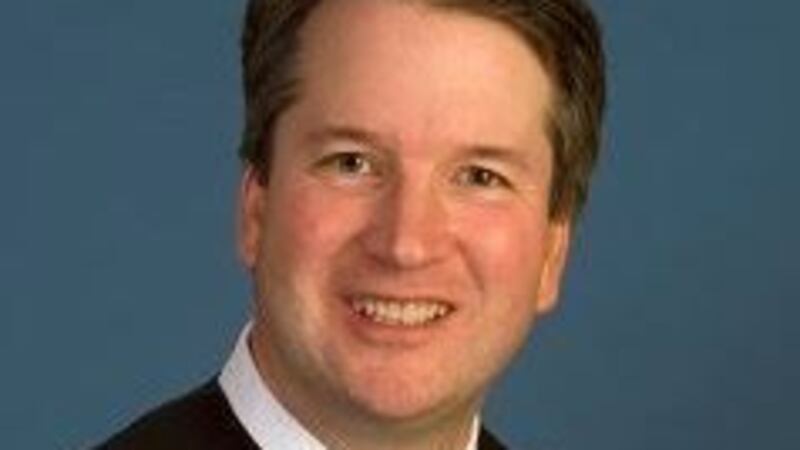 Published: Jul. 10, 2018 at 12:12 AM MST
|
Updated: Jul. 10, 2018 at 5:18 AM MST
TUCSON, AZ (Tucson News Now) - Arizona Senators and Representatives released statements on President Trump's nomination of Judge Brett Kavanaugh to the Supreme Court of the United States on Monday, July 9.
U.S. Sen. Jeff Flake (R-Ariz.), is also a member of the Senate Judiciary Committee, released the following statement:
"As I have said before, approving a nominee who will interpret the Constitution rather than legislate from the bench should be our top priority. I look forward to meeting with Judge Kavanaugh and reviewing his record throughout the confirmation process."
U.S. Senator John McCain (R-AZ) released the following statement:
"I want to thank Justice Anthony Kennedy for his distinguished service on the United States Supreme Court. Throughout his tenure, Justice Kennedy delivered consequential rulings on some of history's most important issues, and his imprint on the nation's highest court will remain for many years to come.
In selecting Judge Brett Kavanaugh to fill the vacancy left by Justice Kennedy, President Trump has chosen a nominee with impeccable credentials and a strong record of upholding the Constitution. Over the course of Judge Kavanaugh's impressive legal career, he has built a reputation as a fair, independent, and mainstream judge who has earned widespread respect from his peers. One of the Senate's highest constitutional responsibilities is to provide advice and consent on nominations to the Supreme Court, and I look forward to the Senate fulfilling this critical duty through a fair and thorough confirmation process."
Kyrsten Sinema, U.S. Representative from Arizona's 9th congressional district, released this statement:
"Our forefathers placed a strong and independent judiciary at the core of our democracy. In Arizona, we take the responsibility of this independence seriously. As a nominee to sit on our nation's highest court, Judge Kavanaugh should be judged by his body of work and the judgment of his peers, not by political measures. He should demonstrate that he will uphold the law without fear or favor and will adhere to the basic legal principle of respect for settled law."

Copyright 2018 Tucson News Now. All rights reserved.