Arizona Army National Guard Deployment a Test for Soldiers and Families
Published: Jan. 24, 2007 at 11:34 PM MST
|
Updated: Feb. 7, 2007 at 4:23 AM MST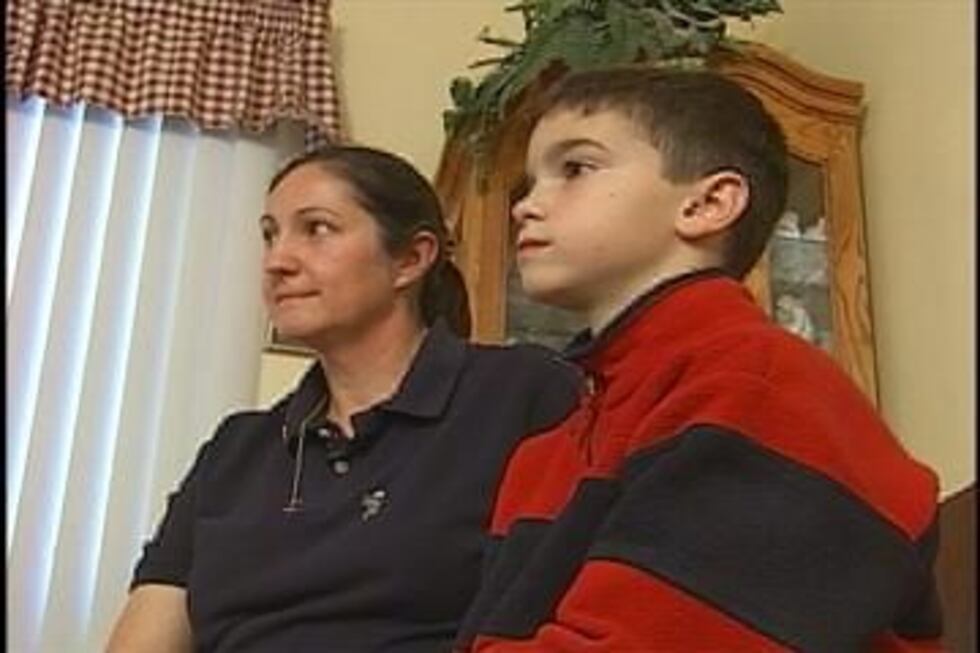 By J.D. Wallace, KOLD News 13 Reporter
Hundreds of men and women with the Arizona Army National Guard First Battalion, 285th Aviation Regiment have already been living like soldiers in Fort hood, Texas, but they're about to begin one year in Afghanistan.  What is a test for the soldiers is also a test for their families.
"It is really, really tough and I wish that my little Thomas and Alex and Catherine know that I love them and I think about my wife every minute," Staff Sgt. Joel Mann said in Fort Hood back on January 10th.
"My husband is a really soft spoken person and handles boys a lot better than I do, especially when Thomas is concerned.  He has more ways of connecting with Thomas than I do," said Nathalie Mann, Joel's wife, in Tucson on Wednesday.
Thomas is Joel and Nathalie Mann's eight year old son, and Nathalie says he's autistic.  A copy of our news stories with Joel are important to her because she thinks they're important to Thomas.
"I can see seeing Dad on TV helped out, because he's able to sit down," Nathalie said about Thomas.
But Thomas isn't the only one who can use some comfort.  Nathalie worries what might happen once Joel returns.
"Especially at night when the children are asleep.  That's when you say, 'What if?' What if they'll need him more in Iraq and decide to send him there?" Nathalie said.
It would mean more sacrifices.  Joel, a Tucson Police sergeant, has already been away from his job since May to train for his assignment.  Nathalie can only work part time as a paramedic firefighter so that she can tend to Thomas.
The 23rd anniversary of her marriage to Joel is Thursday.
"If I could, I would go for him, so he wouldn't have to, but I have to support him and it's what he wanted to do and he has to do," Nathalie said.
About 450 men and women with the 1-285th Armed Reconnaissance Battalion could go to Afghanistan at any moment.  The military doesn't like to give out specific dates for security reasons.